Troy Donahue's sexuality was and still is a big matter, even though he is no longer with us. The professional actor was also famous for his manly attitude. According to his dating life, it's clear that he broke many girls' hearts. 
So can such a macho man be gay by chance? Once, he had to face such a rumor. He was patient for months, but when things got worse, Troy Donahue revealed his sexual orientation. Continue reading if you, too, want to know if he was gay or straight. 
Troy Donahue Was Not Gay and Was Not Even Involved With the LGBTQ
Troy Donahue was a completely straight actor. He not only was heterosexual himself, but he also kept himself away from LGBTQ things. Many actors and actresses have supported gay people and raised their voices for gay rights. 
However, Donahue restrained himself from doing such a thing. He was already annoyed with people mistaking him as gay, so he made sure not to talk about the gay community in public or in front of cameras. He was a lady killer. 
But when things got out of control, he opened up about his sexual orientation. He gave an interview with 'People Magazine' and told them about his sexual interests. 
Troy Donahue to People Magazine: I am not Gay
There was a blonde hair guy who had several similarities in appearance to Troy. He was gay. Hence, for that famous blonde person, 'A Summer Place' actor's sexuality was doubted. 
He tried to avoid things until he was constantly asked about it and finally spoke his words. In 1984, Troy said he was not gay to the People magazine.
He told the questioner, "I am not gay. Once in a while, people get me confused with another blond, blue-eyed actor who was around at the same time, but it's no big deal. I love women. Sometimes, I guess, too much."
He gave a detailed speech where he not only denied the gay rumors but also admitted to having sexual interests in women only. This is the strongest evidence that Troy Donahue was not gay but straight. 
Troy Donahue Had 4 Wives 
The 'Rome Adventure' actor was right about himself; he liked women too much. Hence he married 4 women and had several affairs. All his marriages were short-lived. Here's a small detail about all his marriages. 
Suzanne Pleshette 
Suzanne was the first person to tie the knot with dashing actor Troy Donahue. They were a couple before marrying. In 1964 they became a married couple and enjoyed their new life for a couple of months. The same year they were divorced.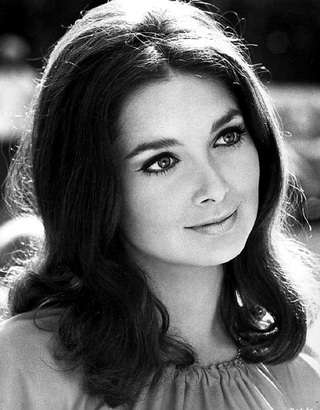 Valerie Allen
Valerie Allen was Troy's second wife. They married in 1966. Only after two years, the duo decided to split, and they did exactly what they wanted. 
Alma Sharpe
Donahue's marriage with Alma Sharpe lasted for only three years. He made her his life partner in 1969 and separated in 1972. 
Vicky Taylor
She was the last woman who got married to 'Susan Slade' actor. They were a couple for two years. In 1979 Vicky became Troy's wife, and they parted ways in 1981. 
Troy Donahue kept his private matters under wraps, so nobody knows why he divorced all his wives. He also had no biological children. He adopted two who are now grown-ups, and they are known as Merle Johnson Sr and Edith Johnson. 
Final Words 
Troy Donahue was not only brave in his movies but also real life. He addressed gay rumors. He said he was not gay. Besides he openly dated several ladies and married 4 which is enough to remove any doubts one has about his sexuality.