Every superstar, especially comedian, is always doubted to be closeted gay. Such rumors were also created about the famous comedian Trevor Noah.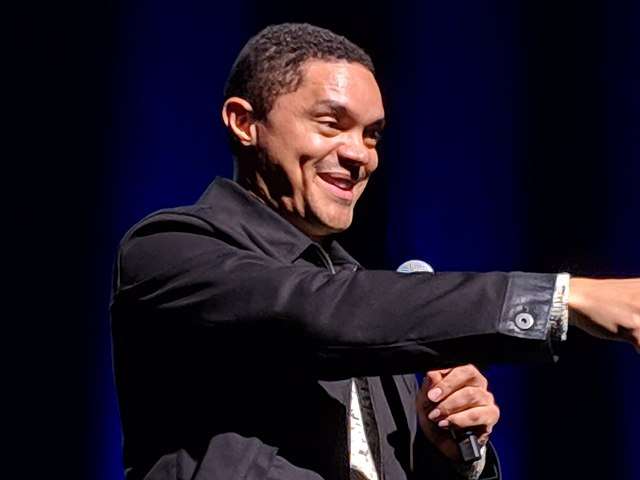 The reason for mistaking him as gay is pretty standard. His funny actions caused most people to think about what they shouldn't have. 
The question of whether Trevor Noah is gay is still swirling online. Noah opened up his mouth about googling his sexuality.
So if you're interested in his actual sexual orientation and what he said about people who googled if he is gay, continue reading. Let's get started. 
Did Trevor Noah Really Come Out? 
Is Trevor Noah gay? The first time people began questioning Trevor Noah's sexuality was when they discovered a post of the comedian from 2013. It was a Twitter post that made some people think he came out. 
On 1st July 2013, the 'Black Panther' actor wrote, "Today the gay pride parade in New York was crazy and so much fun. I'm so glad I came out." Many have asked Trevor what he meant by saying, 'I came out.' But the actor didn't reply to any of them. 
Today the gay pride parade in New York was crazy and so much fun. I'm so glad I came out.

— Trevor Noah (@Trevornoah) June 30, 2013
Only a few understood that it was a double-meaning joke. By saying 'I came out,' Noah meant his going out to enjoy the gay parade, not coming out of the closet.
This post led most of his fans to doubt his sexual orientation. It was not the only time he jokingly said things relating to his sexuality. 
In 2017 Trevor Noah said some things on his 'Daily Show.' He said, "Hello! You just googled Trevor Noah gay? Well, thank you. Thank you for proving that I finally made it. Because you know there's an old saying back in my home in South Africa, 'You are nobody until somebody googles you to see if you are gay."
If he were gay, he would have had the opportunity to accept it, but instead, he meant he is now famous since people are googling his name to see if he is gay. Since he didn't admit it, there's no more room for doubts. 
Trevor Noah is Straight and is Dating Minka Kelly 
Trevor Noah's sexuality is straight, so he has been dating a lady. Minka Kelly is his girlfriend, and the duo first sparked dating rumors in August 2020. According to People magazine, the couple was going on dates. They even quarantined together for months in Trevor's place. 
The couple then officially broke up in May 2021. However, after a few weeks, the pair again enjoyed a vacation. In January 2022, it was known by the media and fans that they have once again become a couple. Kelly went to South Africa with Trevor Noah. 
She uploaded a group photo where Noah was sitting close to her. Pretty Kelly captioned the image, "Take a trip to South Africa. Find friends like these. Have the holiday of a lifetime. Thank you, Mzansi 🙏🏼❤️." The couple is still strong, but they have made their affair more private. 
Final Words
Trevor Noah is a successful comedian. His shows and movies were hits. The man has become a known face to millions of people across the world. His fans love him but are always eager to learn more about the actor and comedian. 
Is Trevor Noah gay? We believe you've got the answer from the article. He is straight and is in an intense affair with Minka Kelly. The two are going nicely along with each other. Now fans are waiting to see when the pair get married.