Nyle Dimarco has earned fame quicker than he imagined. He is the first deaf winner of the 22nd season of America's Next Top Model. Since then, he has become an inspiration for other deaf people.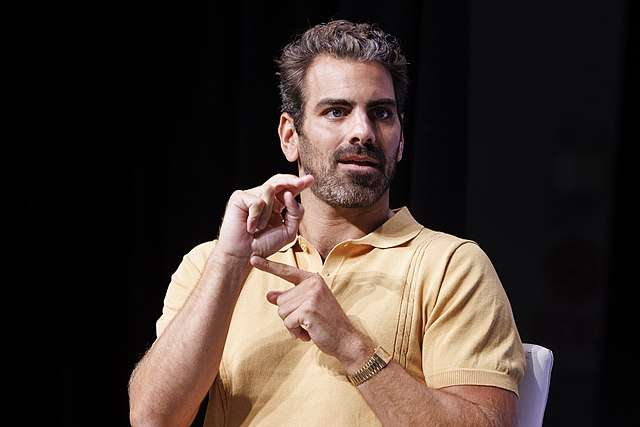 He is also an actor and has acted in TV shows, including Switched At Birth, Dancing With the Stars, This Close, and more.
You would get some shocks knowing the manly-looking Nyle Dimarco needs to be straight. So is he gay or bi? Let's learn. 
Nyle Dimarco Is Sexually Fluid
Nyle Dimarco is an incredibly handsome model and actor. His attractive appearance made him a dream boy of many straight women. But we must also mention that even gay and bisexual people have a crush on him. But is there a chance for other sexual people to date Dimarco? 
Yes, anyone of any sexuality can have dates with Nyle, and it's because he doesn't mind sexual labels as long as the person he is dating is his favorite.
Nyle Dimarco first came out as sexually fluid to the 'Out' magazine. He also gave an interview with Larry King. He nicely explained his sexual orientation to Larry. 
When Larry King asked if Nyle Dimarco dates women or men, he said through sign language, "Yep, I do. I'm fluid, and whoever I'm interested in, whoever I fall in love with is fine." He is also considered queer since he loves all gender people. 
Does Nyle Dimarco Have a Dating Partner? 
Anyone would think that a handsome guy like Nyle Dimarco must be dating. However, the truth is different. Nyle Dimarco is not dating anyone. Although there is news of him dating Brittany Rose Williams, there's no evidence. She and Nyle used to be a pair long ago.
Through his interview with Larry King, it's clear that this hot model can't manage time to be in a relationship and is focused on his career. He is also still deciding whether to get married and have kids. Larry King asked, "You have a hard time because you're a celebrity?" 
Nyle Dimarco replied, "Definitely. I'm never sure if people are the same as you. Are they in it for you, or are they in it for the celebrity? And I also do a lot of traveling, so I'm not home, and it's difficult for me to foster a relationship in that way. So, I'm taking some time off to focus on my career right now." 
Larry King then asked if he would like to have a family someday. Nyle Dimarco replied, "Oh, definitely. I wanna have kids. I love kids. The funny thing is, I wanted kids by 27. That was always my goal, but now I'm 29, and I realize I'm not ready, but yes, someday." 
Although he said this 4 years ago, it seems he is still not ready to have an affair or a family. Nyle Dimarco's Instagram has been filled with his work-related posts, and he also shares LGBTQ people's images and videos.
He introduces them to the world. There's no photo of his dating partner which directs to his single life in 2023. 
Final Words
Nyle Dimarco is one of the most talented models and actors of the 21st century. Despite being deaf, he achieved fame and success through his skills and confidence. He has become an inspiration for deaf and LGBTQ people. 
Nyle Dimarco came out as queer or sexually fluid many years ago. But he doesn't seem to have a dating partner currently. He probably had an affair with Brittany Rose Williams, but the star didn't open his mouth about it or verify the claims.