A$AP Rocky has been open about almost everything about his life, including his affair, yet the singer's sexuality is doubted. It's because he has never spoken about it directly.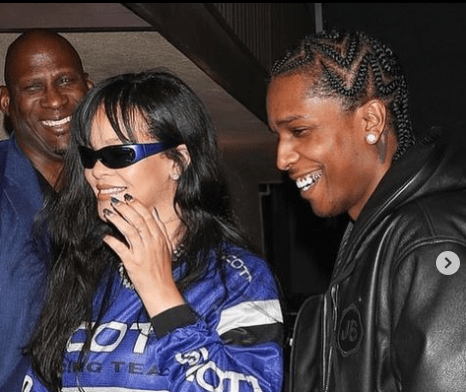 But he indirectly gave a clear clue on his sexual orientation in an interview. So let's analyze what he meant by listening to his speech. Here's the evidence that A$AP Rocky's sexuality is not gay. 
A$AP Rocky Never Behaved Like a Gay or Bi Person But Like Homophobic
A$AP Rocky's sexuality is not gay. Some people tried to ruin his reputation and succeeded pretty well. He was promoted as homosexual by his haters, who used some silly facts as evidence to prove their false claims. 
There's no strong evidence of him dating a man or even doing homosexual activities. But many believed he was homosexual once. He was criticized a lot for giving homophobic expressions during Collins's speech on homosexuality.
Jason Collins, a basketball player, is openly gay and spoke about himself and how it is to be a gay star. A$AP Rocky was with him, and he gave some awkward expressions, which the cameraman noticed. He was misunderstood and thought to be homophobic. 
Later the singer apologized and explained things at 'MTV Video Music Awards show. He said, "I'm mad that my facial expressions were like that because I'm not homophobic at all, and that whole thing just came off real homophobic."

He also admitted to having gay members in his family, which tells us he has no issues with homosexual people.

The singer also said, "I apologize to Jason for that because people were laughing… I really don't think that's funny.Truthfully I have gay people in my family… I just found it odd that MTV wanted to stand me next to (Collins)… when they are talking about gay people, that's all. You know what I'm saying?" 
So is also not a homophobe but was misunderstood as one. Besides, he is one of the rappers who continued to speak for gay support like many other heterosexual celebrities. 
A$AP Rocky Admitted to Have Physical Intimacy With Women Only
A$AP Rocky admitted to having fu**ed ladies only in an interview. He said he often has s*x with girls and that when a man calls a woman an sl*t, he doesn't get to have s*x with her. 
The singer said, "I'm a man., So I go fu*k chicks and their sisters and moms. I know it's really scumbag shit, but I'm a man. I dress nice because of women I smell good." This little speech was enough to prove himself a straight guy. 
A$AP Rocky Is Still Dating Rihanna Openly in 2023 
A$AP Rocky is one of the hot couples of 2023. Their love journey began in December 2020. Although they had known one another for a long time, it took them some time to understand that they were the perfect match. 
The Good for You singer even admitted that Rihanna is his love of life. In January 2021, the couple gave the good news that the 'Umbrella' singer is pregnant with Rocky's baby. They welcomed the child on 13th May 2022. 
A$AP Rocky's love for Rihanna is truly admirable. They are continuing the bond of love nicely. Although the duo is neither engaged nor married, celebrity love experts think they will make a long love journey. 
Final Words
A$AP Rocky has always been straightforward about things. But he is always indirect about his sexual orientation. Celebrities like him may or may not want to answer this, but fans will continue to ask whether A$AP Rocky is gay. 
He clarified himself as heterosexual by admitting to having an interest in women only. He told the interviewer that he only has s*xual relationships with women and ensures he wears cool outfits to keep the women he likes with him.