Aron Carter was in the spotlight since his teen life. He reached fame as a hip-hop and pop singer in the 1990s. He released many hit albums. Starting from 2000, he produced super hits, including I Want Candy, Go, Jimmy Jimmy, I'm All About You, etc.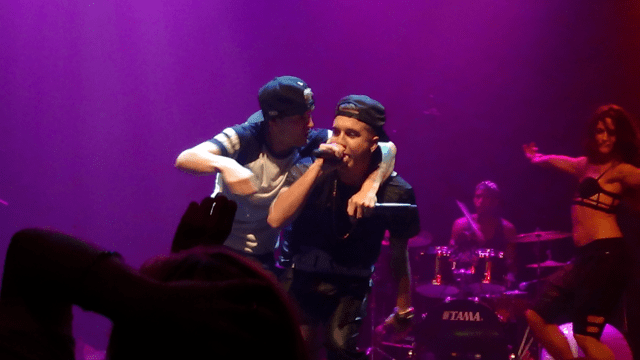 His followers who knew him from the beginning of his career to his recent fans used to think Carter was straight. However, in 2017 the singer shocked most audiences. 
He came out as bisexual. He explained how he feels about being different than most other people. Let's get to know his opinion on his sexual orientation. 
Aaron Carter Came Out As Bisexual In 2017 
If you have been listening to Carter's songs since 2000 and you are a female, the chances of having a crush on him are great. While Aaron Carter was alive he only dated women like straight men, but the singer shocked most of his fans by coming out as bisexual. 
He said he was keeping this secret to himself for many years, making things difficult for him. He posted on Twitter sharing the fact he was bisexual in 2017. Later he deleted the post but kept introducing himself as bi in every interview he was asked about his sexual orientation. 
In the interview with Dr. Travis Stork, he explained his feelings as bisexual. Travis Stork said, "I know you recently came out as bisexual. Is that one of the other reasons you're concerned?" The singer answered, "No, I haven't always been safe sexually, and I have no problems with saying that. 
I find men and women attractive, just like a woman can say, 'oh wow, what a beautiful girl, I can say, 'oh wow, what a beautiful man.'" Then he looked at Travis and said, "What a beautiful man you are."  [Source: YouTube]
Who Was Aaron Carter's Dating Partner?
After the handsome singer came out as bi, his followers began to search for the person Carter was dating. As he labeled himself as bi, most fans were hoping to see a guy as his boyfriend. 
But did he have a boyfriend or girlfriend? Well, ladies he was into a woman. He admitted to having liked both s*x people but chose a woman as his lover. 
Aaron had many relationships in life. Sadly, the legend passed away on 5th November 2022. He was in relationships with several famous female personalities including Hilary Duff, Lindsay Lohan, Madison Parker, and Lina Valentina.
The singer's last open affair was with Melanie Martin. They got engaged in 2020. He even tattooed his girlfriend's name over his face. Their love journey began in early 2020 and was planning to get married anytime. The couple had their only child Prince who is a boy. He was born on twenty 22 November 2021.
She often posted her pictures holding their baby and romantic pictures with Aaron. It seemed Carter was in a serious relationship with her. Aaron Carter's death broke his fiancee into pieces. After losing the father of her child she deactivated her Instagram.
Final Words 
Aron Carter took pretty long to find out his true sexuality. He was bisexual, and at 29, he explored his interest in same-s*x and opposite-s*x people.
Although he went through many criticisms and interviews for his sexuality, the singer told each time that he didn't feel ashamed to share the truth. 
FAQs 
Was Aron Carter a part of the Backstreet Boys? 
Aron's singing career began when he was only seven. He was the lead singer of the Dead End band. He worked for the band for two years and left. Then he came back with his first solo as the opener of the Backstreet Boys at nine.
How Did Aaron Carter Die?
Aaron Carter's death is still a mystery. According to police, they found him dead inside his bathtub. They guessed he died drowning, but nobody understood how a man could drown in a bathtub without an outside force. Some fans also think he committed suicide, and others think the actor drowned because he got weak for another reason.