Kelly Clarkson is an outstanding singer who presented us with heart-melting songs like "Because of You, Behind These Hazel Eyes, Since You Been Gone" and" Breakaway." Her journey to the music industry started with participating in American Idol's first season.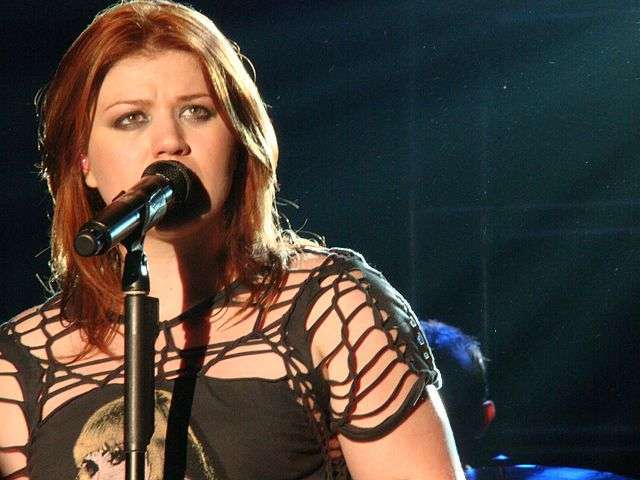 While most celebrities get into several relationships right after they get famous, Kelly was always different. She stayed single for so long that it made people ask, is Kelly Clarkson gay, and what's her actual sexual orientation?
Well, finally, she responded to her fans' questions. We will be discussing her sexual interests and knowing what she had to say about her sexual orientation. So, come to explore Kelly's sexuality with us. 
Kelly Clarkson Gay Rumors
This is unfortunate that for not getting into any relationship for a long, long time, Kelly Clarkson was rumored as gay. Although she knew people doubted her sexuality, after staying quiet about it for years, she finally said to the Cosmopolitan, 
"People think, 'Oh, she's been single for too long,'" she said. "That's kind of an insult to the gay community. Being single doesn't mean you're gay. But I'm never insulted by it, obviously. I mean, I get hit on by the hottest girls ever. Oh, my god, if I were a lesbian, I would be so in luck. But it's just not my thing."
She also spoke about it in September 2011 and informed the E! News of her sexual orientation. 
She said, "I just think it is very ignorant to assume that you know everything about someone."
She continued, "People keep saying that I'm gay and … yeah, I'm not. I'm pretty sure I've never made out with a girl. Sometimes, I wish I were because at this point, I would probably get hit on by a lot of girls! It's just not helping me because I am straight. No boy wants to hit on me because I make mean songs about them and they think I'm gay."
Another reason for her fans to think her a gay person might be her respect towards gays. Although she married Brandon Blackstock, a guy, she also voluntarily became an advocate of LGBTQ. She even posted a video on Youtube where she reacted to her gay fans' tweets.
She even voted for Barak Obama for being supportive of the gay community. She spoke to the Daily Star about this and told them in October,
"I've been reading online about the debates and I'm probably going to vote for Obama again… I can't support Romney's policies as I have a lot of gay friends and I don't think it's fair they can't get married." 
Like most other superstars, Kelly Clarkson is just being supportive of the LGBTQ community, and that does not prove she is gay by any means. In fact, she used to think she had no sexual feelings until she found her love of life. 
Kelly Clarkson's Married Life
Kelly Clarkson claimed she used to have to urge for sex until she found her husband Brandon Blackstock, the mister perfect for her. 
"I honestly thought I was asexual… I was just not attracted to people," She told People Magazine. 
Although they first met in 2006 at her 24th age, maybe she wasn't interested enough in going into a deep relationship with men. When she became 30 in 2012, she developed maturity and began to date Brandon. 
She is still so in love with him, and this is what she said to People Magazine, "This isn't a downer to anybody I dated before him, but I'm just going to be real: I never felt like, honesty, sexually attracted to anybody before him."
She clearly opened up about her love for the man of her life, so it would be foolish to think she is gay. 
She used to think she was asexual, but after having sex with Brandon, Kelly finally understood that she was a straight person. So, now after knowing a lot about her personal life, there is no room for us to doubt Kelly Clarkson's sexuality. 
Conclusion
Is Kelly Clarkson gay? This question came out from people who used to doubt she was gay. Some people assume things, make false stories, and spread them to mislead others.
One should not believe in whatever they hear about their favorite star unless they see proof as a true fan. 
Kelly Clarkson is a sweet woman and an excellent singer, so we thought to break the rumors up and reveal the truth that she is straight.
If you too want to share things about your favorite singer, share this fact so that more people get to know about her true identity.