Bobby Lee knows how to make his fans giggle with his comedic nature. He is one of the kings of 21st-century comedy and a well-known name for being criticized many times.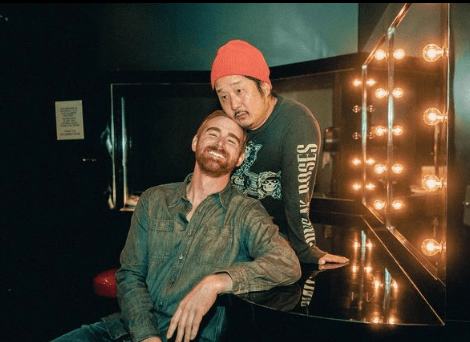 He had to go through several controversies for an interview he appeared in 8 years ago. Why was he criticized? Why is his sexuality being doubted? Here are the answers to everything you question about Bobby Lee's sensuality.
Bobby Lee Admitted to Have Involved Sexually With Guys in 2014
Bobby Lee's sexuality became a great matter of discussion in 2014 after he admitted to having sexual involvement with guys in an interview. He was Interviewed by 'Rover's Morning Glory.' The famous comedian accepted having experimental gay s*x with guys after getting drunk.
When the host asked him, "If you had fruity situations?" Lee immediately answered, "Yes, I've had fruity situations. But that was when I was a kid. I was always highly sexual, but as a kid, I looked like a fat version of the kid from the goonies. Girls didn't like me.
So, when I get drunk, I would like to screw around with others…" The host corrected him, saying, "With other guys? Because you were so horny, as every teenage boy is, but you couldn't get it from the opposite sex." Their conversation showed us that Bobby Lee had a physical relationship with men when he was 16 because he used to get drunk and was highly sexual.
Since he couldn't find girls falling for him, the comedian had to have s*x with guys. After this conversation went viral, people began to think Bobby Lee was gay. This still bothers his fans in 2022, and people still ask if he is gay. Fortunately, he addressed the rumor and posted it on his YouTube channel.
Bobby Lee Said He Even Doesn't Think of D*ck In One of His Recent Clips
Bobby Lee knows that interview is still making his fans believe he is a closeted homosexual. Hence, he uploaded a video where he explained everything.
Bobby Lee said, "Every time I've done it is through drunkenness. I had to be really drunk to do it when I was a kid. I never did it before, when I was under age. The last gay experience I had was probably, 16. I don't think about d*ck."
He cleared all the rumors through that video with Tom Segura. Hence, we have no more room left for doubting his sexual orientation. Bobby Lee is a straight guy and whatever he did was because he was not in his sense. 
Bobby Lee Has Recently Broke Up With Her Ex-girlfriend Kalila
Kalila was Bobby Lee's girlfriend. The duo recently broke up. They were a cute couple, and Bobby shared posts with her on his Instagram. She is Lee's first girlfriend, and the duo began dating in 2016.
Recently the pair split because the comedian decided to play games for 16 hours straight. He didn't give Kalila enough time, for which she had no choice but to leave him. Now he is currently single.
Final Words
Bobby Lee put himself in trouble by sharing an incredible life experience back in 2014. The great comedian took 8 years to address the rumor of him being gay in 2022.
He told the viewers that as a kid, he was highly sexual then and used to drink often. As a result, he had gay s*x while not having sense. Finally, rumors were shut down after he explained the gay s*x explanation.