These days gamers are becoming popular fast. It takes them months to gain millions of followers. We are talking about one such gamer and streamer on Twitch and YouTuber Billzo.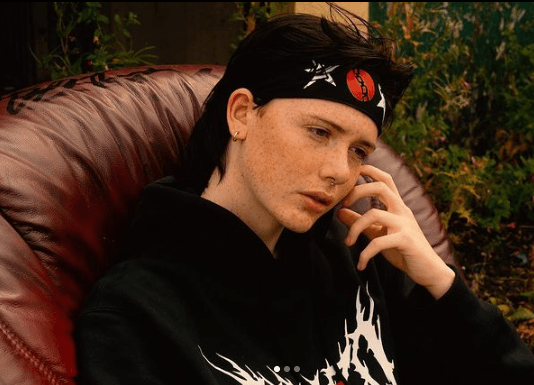 His real name is Billy. He along with his friends makes every stream worth watching. With the fast increased followers, Billzo had to reveal his sexuality since the supporters continued to ask if he is straight.
In this article you will know if Billzo is gay or bi and what did he say about his gender orientation. Also, we'll take a short look at his love life. 
Billzo Is Bisexual and Doesn't Mind to Go By Any Pronouns 
The famous Minecraft streamer Billzo is bisexual. It's not a secret. He drew his first breath on 15th August 2004. Although there is no reliable information regarding whom Billy aka Billzo came out or when he revealed his sexuality first, he often speaks about being bisexual while streaming. 
If one knows him for a long time and continued to watch his Twitch streams knows his sexual label. Generally, the teen gamer prefers to go by he/ him pronouns but he also said that he will not mind if a person wants to use they/ them or she/ her pronouns for him. 
But there are some misleading videos on YouTube where the uploader tried to represent him as gay. So be careful of those misleading videos because Billzo has feelings for both genders. 
In order to remove confusion regarding his gender orientation, the Minecraft player wrote on his Twitter, "Yo most of my audience still think I'm straight so quick update I'm bi. Happy pride month :)." 
Yo most of my audience still think I'm straight so quick update I'm bi

Happy pride month 🙂

— billzo (@billzo_) June 1, 2021
Billzo Is Handsome, Talented, and Bisexual Yet Single
Billy's followers are always curious to find out who he is dating. Since he is handsome, talented, and bi there should be someone in his life. But unfortunately, Billzo has no girlfriend or boyfriend.
He is too private about his personal life and is focusing on building his career. According to his social media accounts, Billzo was and is still single. 
Final Words
Billzo rose to quick fame through his Minecraft streaming on Twitch. He helped Minecraft other game players to understand gaming more easily. 
He usually streams with his friends and makes the entire environment enjoyable. For his old fans, it's known that he is bisexual but now most of the new fans don't know his sexual orientation well. Billzo admitted to being bi through his Twitter account.